Integration is more than just a name…
It signifies a fresh re-imagination of the role of the building service engineer.
With no dividing line between building services and environmental design we can feed into the design earlier. And with a flexible and supportive approach, allow the architectural vision to be fully achieved.
Going deeper into the detail and embedding environmental performance. And in construction, working more closely with the contractor, with a depth of practical experience of how buildings are put together.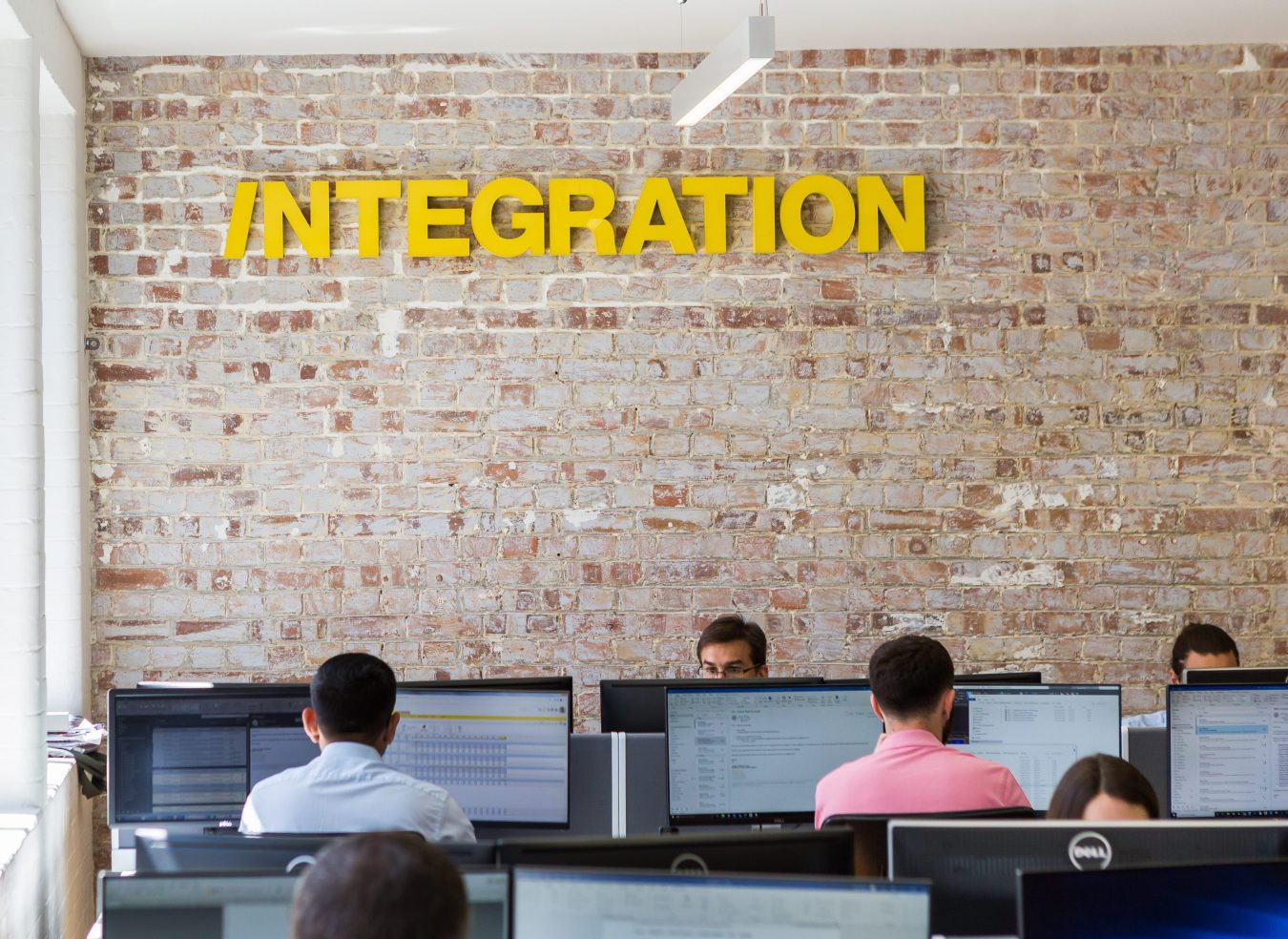 Exciting times and a great challenge
The way buildings are designed has evolved dramatically in recent times. Digital Design allows for an unprecedented level of information organisation and precision. It also allows for exceptional clarity, visualisation and ease of communication. At the same time, over two decades of environmental engineering know-how is at hand as well as advancements in technology and building simulation.
Combined, these offer great opportunities to achieve exceptional aesthetics, well-being and comfort as well as high performance to drive down carbon emissions. This is our responsibility and our challenge.
How to effect real change…
Yet real transformation cannot come from expertise alone. The need for effective, genuine collaboration has never been greater, because the integration of these new ways can only be truly successful when everyone works together and towards the same vision. You can't retrofit these ideas – you need to start with an inclusive culture as a foundation.
This is why we created Integration.

Meet the Team

Founded in 2011, our business is built on our talented and diverse team of engineers and designers and the culture we have developed since then.

Dan Brooks

As founding Director of Integration, Dan has more than thirty years' experience in building services. Since establishing Integration in 2011, Dan has delivered a variety of schemes including Tunbridge Wells Cultural and Learning Centre with Purcell architects and the award winning Alex Monroe studios with DSDHA architects.

Dan has also led the MEP design team for a number large international developments most notably the Zayed National Museum in Abu Dhabi with Foster & Partners, comprising galleries, cultural and educational spaces.

Bojan Cekic

As a Director of Integration, Bojan has over fifteen years' experience in building service design consultancy. His projects span a wide range of residential, cultural and commercial developments which he has led from concept through to delivery in both the UK and internationally in the Middle East, Africa and in South America.


Julio Vale

As a Director of Integration, Julio has more than ten-years' experience in the design of electrical systems, fire protection, security and audio-visual design for residential, cultural, manufacturing and commercial developments.


Alan Harries

As a Director of Integration, Alan has fifteen-years' at the forefront of environmental building and low energy design.

He has lectured in Environmental Design for over ten years at one of the leading architectural schools, the Architectural Association in London. He holds a 1st class engineering degree and doctorate, is a published author on renewable energy and is a Chartered Environmentalist.

LinkedIn


Mike Spence

As a Director of Integration, Mike has 18-year building services engineering career includes projects such as the Living Planet Centre in Woking for WWF which achieved BREEAM Outstanding, Google campus in California and Sulgrave Gardens which was the first large scale, urban Passivhaus certified development in the UK. With an 1st Class Master's Degree in Mechanical Engineering, Mike is a Chartered Engineer and BREEAM AP.

Oscar Gonzalez

As a Regional Director, based in our A Coruna office, Oscar has 10 year's building services experience and has led a number of major projects such the mixed use development with Hawkins/Brown at 24-26 White Post Lane comprising 103 homes and commercial space supplied by central energy system.

Oscar holds a Master's Degree in Renewable Energy and Electrical Engineering.


Amy Mallett

Alvaro Couso-Gomez

Christos Charitopoulos

Deepak Sampath

Jon Moore

Ketan Bhanderi

Laura Garcia

Laure-Helene Brochot

Mazda Rustomji

Miguel Munoz

Mo Bishara

Oana Stanciu

Samuel Morgan

Tamer Habboub

Vanessa Brown