It is no secret that digital design is propelling the construction industry into the future by improving quality and efficiency across the entire project lifecycle. Here we explore 4 key areas we expect to be of real benefit to the sector in the coming years.
1. One single source of information
Real time collaboration is increasingly part of designers' day-to-day working practices. Multiple designers can work simultaneously on a project remotely and more efficiently, which can unlock significant time and costs savings. At Integration, we are helping projects move from simply using REVIT as a 3D co-ordination tool to the point where a single live BIM model is created as a source for all design information. This can allow for more effective collaboration, from project start to completion, where all parties can access and update information at any point in time from anywhere in the world.
To attempt to quantify the benefits of using BIM, research by Dodge Data & Analytics has shown 25% improvement in labour productivity and reduction in labour costs.
We are strong believers in the use of BIM on projects of any scale. BIM has helped us successfully support architects in making better design choices on many projects, including optimising both the building form and services to best suit architectural aspirations and costs.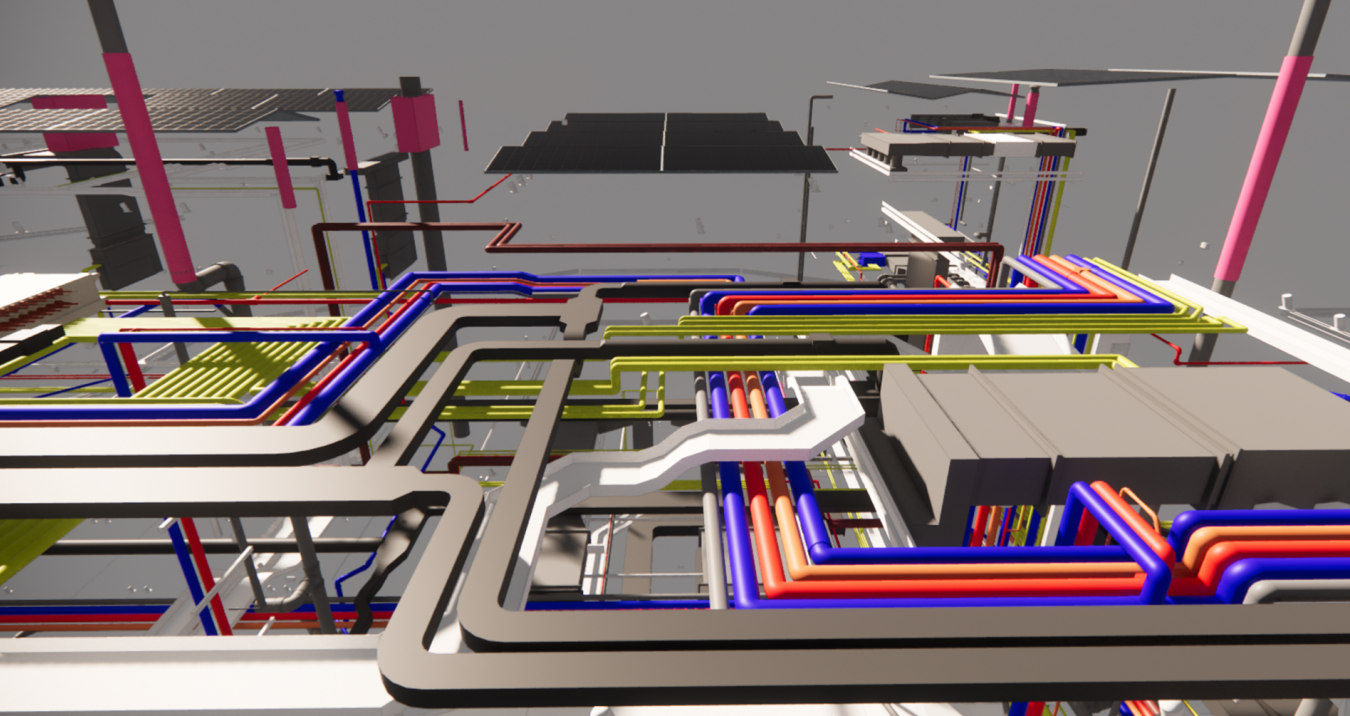 2. Virtual Reality
Virtual Reality (VR) has already been adopted by many architects as an immersive visualisation tool. However, other disciplines are beginning to explore the potential of VR beyond visualising aesthetics to include, for example, managing building services and technology.
Virtual reality used in conjunction with BIM also allows the design to be scrutinised to a very high level of detail, which significantly mitigates the risk of errors on site and poor installation.
Onsite, visualising project design information can clearly show what should be installed and where, leaving little room for error.
3. Supporting the circular economy
The detailed information contained in a BIM model allows for an easier and more efficient implementation of the project. Prefabrication for example, can be easily managed for all parts or sections of the building, meaning more cost efficient production and quicker and better execution. All construction stages can be planned more accurately, which in turn reduces waste to a minimum.
Moreover, BIM models can help cater for disassembly and material reuse by managing centralised "material inventories". With its inherent detail and material libraries, BIM is a natural enabler for the circular economy, allowing each new build to be also designed to support circularity and facilitating future designers to re-use the building components at the end of its life.
4. Facilities Management
Most BIM 3D models are only developed to the tender stage. At Integration, unlike many consultants, we work closely with contractors and lead the construction stage BIM model development, supporting the project throughout construction.
But benefits are not just limited to the delivery phase. BIM models also add great value post-construction for the building operator and the maintenance team by providing easy access to the relevant information for systems and equipment, allowing for easier maintenance and building management during a project's operational phase.
Please get in touch if you would like to know how BIM can be best used for your project: hello@integrationuk.com