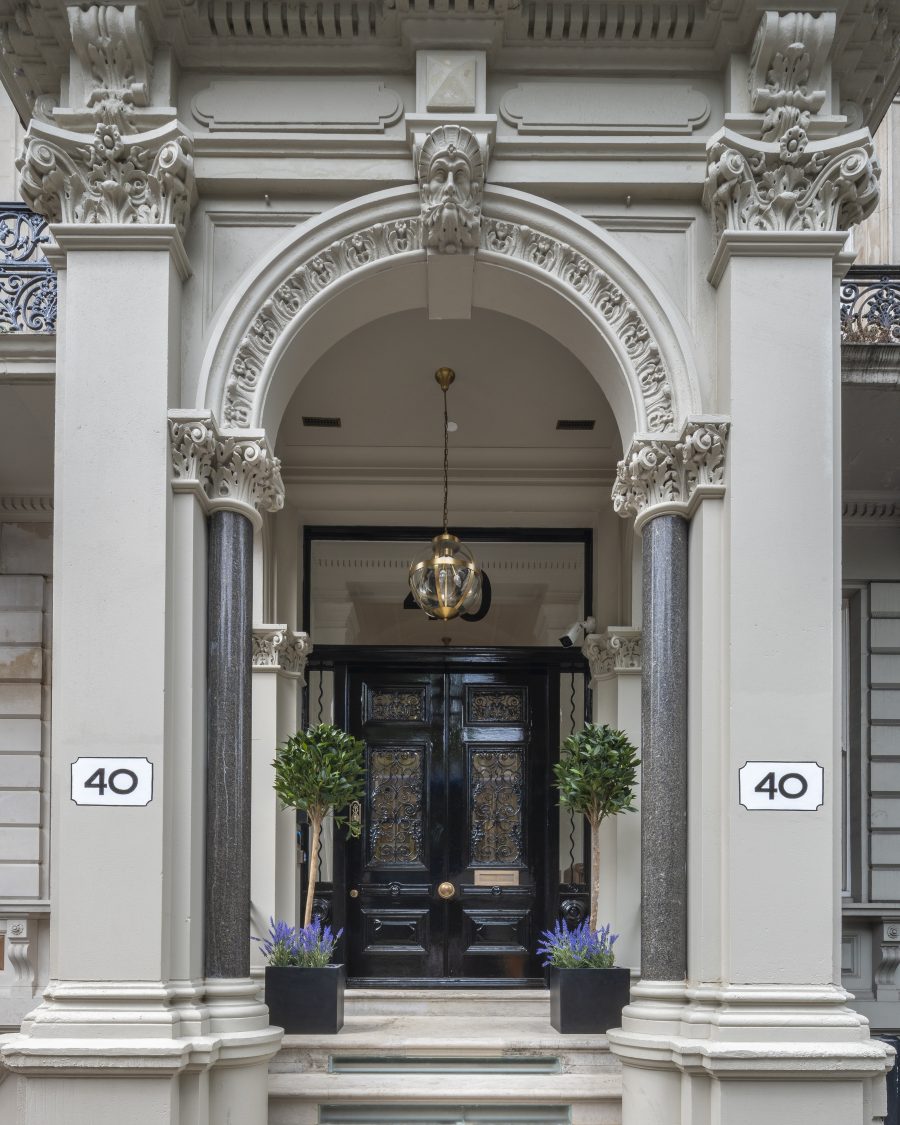 Working with a repeat client and design team, Integration was tasked with implementing all building services for the transformation of this Grade II listed building into high-spec offices suitable for multi-tenancy.
Originally built in 1868 as part of a terrace in the French Renaissance style, this original London townhouse is part of the Grosvenor Gardens Conservation Area.
With over 1000 m2, the building spreads over six floors including a basement area. The traditional look and feel of the main house was restored and enhanced, while the mews house was provided with a more contemporary, industrial character.
The previous tenants had occupied the building since the 1930s and made several additions to the scheme over time, including a lift and metallurgy workshop.
Replacing the severely outdated services within a very complex geometry presented a challenge, which was overcome through close collaboration between all members of the team. The new services have been carefully integrated within the existing fabric, respecting the traditional finishes of the main house and enhancing the contemporary look of the mews.

Moreover, in line with the client's brief and stakeholder's aspirations, the new services have been designed to service a multi-tenancy building.
The integration of a new roof also improved thermal efficiency while increasing the lettable NIA.
The scheme also features wall-mounted HEPA filters to control internal air quality and a smart app system to manage security access and thermal comfort.