Bespoke hidden services provide award-winning performance for Peter Zumthor.
Integration collaborated with one of the world's most respected architects Peter Zumthor to realise his vision for the Secular Retreat. This one-of-a-kind home, eight years in the making, is the first permanent UK building by the Pritzker Prize-winner, and hugely anticipated project in the design world.

The remote countryside villa in Devon and RIBA National Award winner in 2019, was the culmination of a highly detailed project where we went to great lengths to match Zumthor's perfectionism.
An expansive, cantilevered white concrete roof acts as the main entrance, setting the tone for the clean and minimalist design.
Our challenge was to achieve the highest levels of comfort whilst ensuring there were no visual distractions and the building services were complete hidden. Also, there was absolutely no room for error. As the services were all embedded into the rammed concrete walls, fine tuning after the casting was not an option.
This called for bespoke solutions such as disguising supply vents as hidden shadow gaps at the top of the built-in furniture. Meticulous planning was required for every duct, pipe and cable. And reworking the concepts many times as the architectural vision matured.
The end result is not a duct or grille in sight, with all services entirely out of view.
Every aspect of the project assimilates environmental design, allowing for exceptional thermal comfort, acoustic performance and outstanding air quality.
For example, the projects integrates a bespoke mechanical ventilation with heat recovery (MVHR) system, natural ventilation, self-shading, exposed thermal mass and an air tightness 85 per cent below the building regulations' notional building standard. This approach designs out the need for active cooling, keeping the services simple and efficient.
A ground-source heat pump provides renewable heating by extracting heat stored and naturally replenished in the ground. An underfloor heating system allows the heat pump to run at low temperatures, increasing overall efficiency, with a biomass stove available for low-carbon peak heating when required.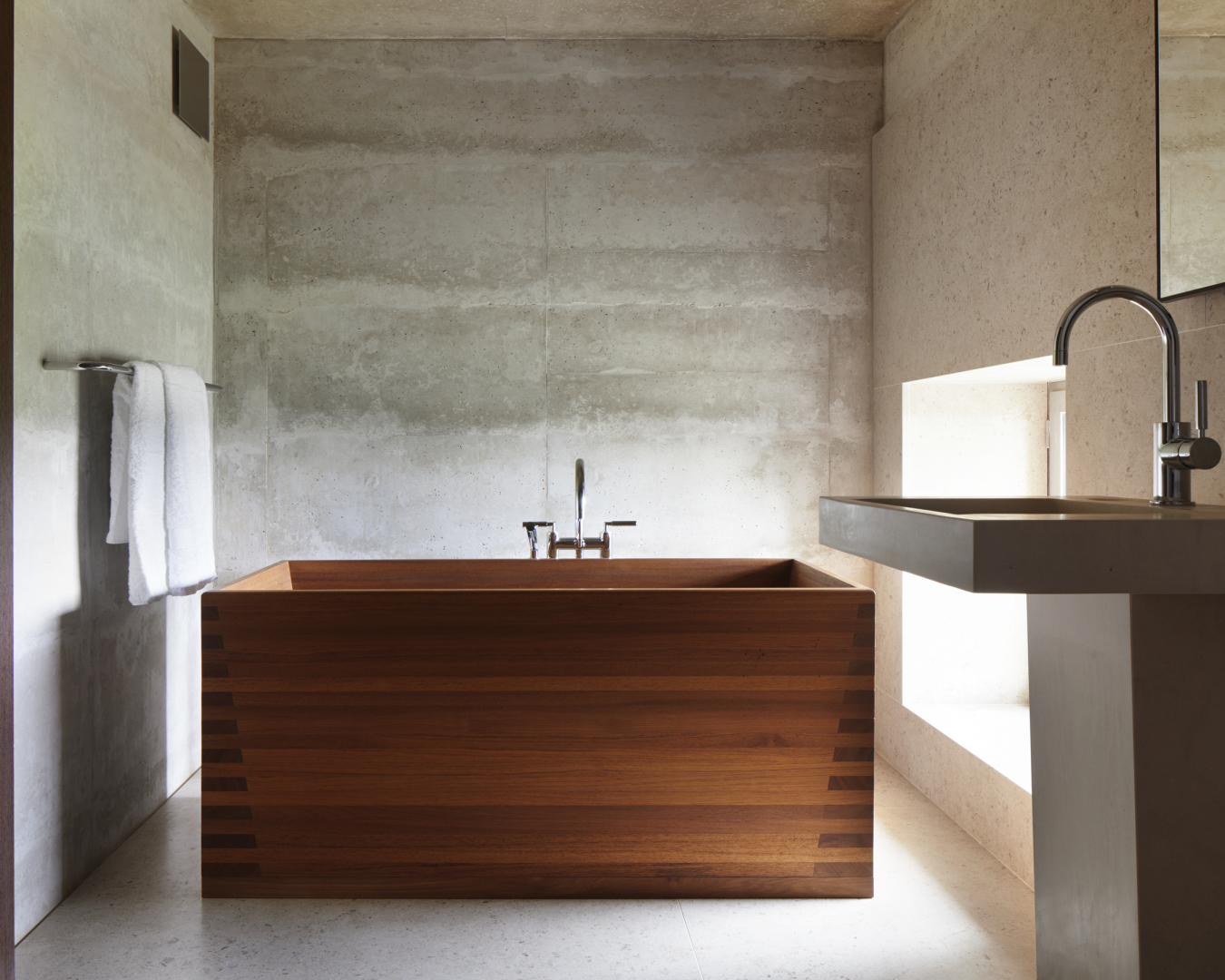 All of this, coupled with the fantastic daylight provided by the expansive floor to ceiling glazing, has created a spectacular living space that is an exemplar in environmental design.
This outstanding architectural achievement is open for all to experience by booking a stay through the Living Architecture website.